Go Back
GCSE and A Level Options Week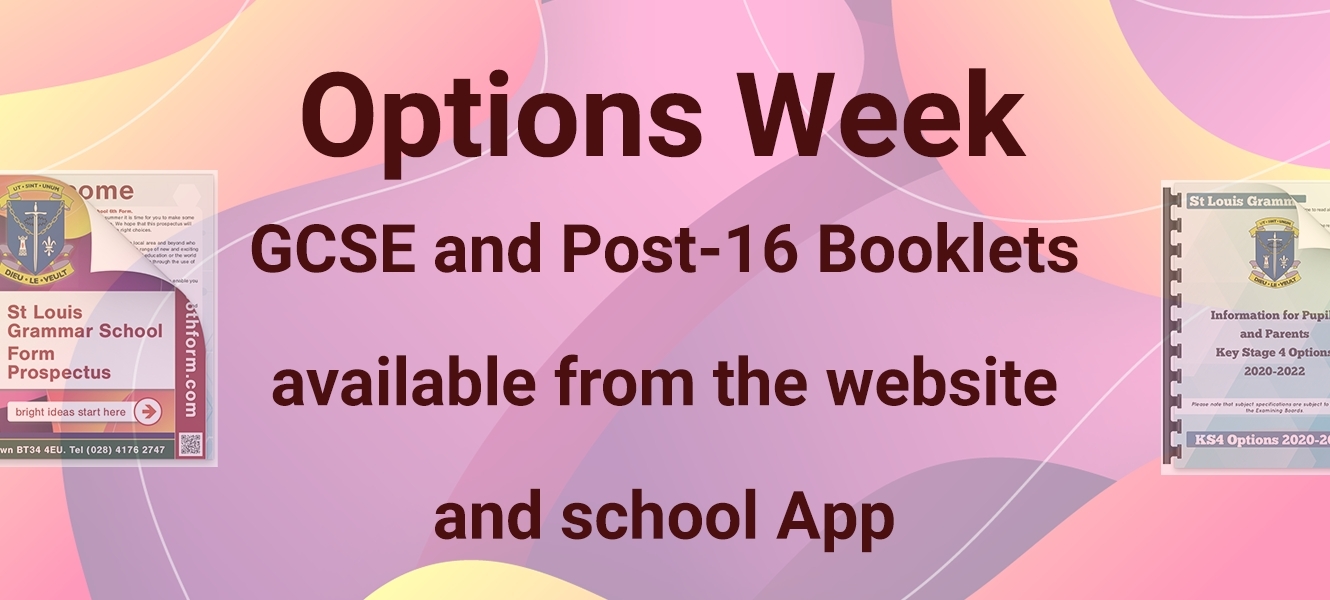 ---
Click here for the GCSE and A Level Options Booklets.
Options Week Begins 18th January 2021. Pupils in year 10 and 12 will be given the opportunity to consider the GCSE and Post-16 / A Level options they will take next year.
Due to the current circumstances, this will take place virtually this year.
Presentations and videos have been created by teachers / HODs and these are available on the link above. Mr Brown and Mrs Devlin have explained in their videos the options process and have highlighted the key dates for pupils in the prospectuses.
In Mrs Devlin's video she also explains to pupils the importance of making the right choices at GCSE and at Post-16, and gives advice as to the requirements for moving on from GCSEs and Post-16 qualifications to further education.
Teachers have also created presentations that are available on the school website and will also be talking to pupils in Google Classrom this week.
To download the school App:
If you have any questions about the options process, please do not hesitate to contact Mr Brown.
Written by: News Editor
Go Back